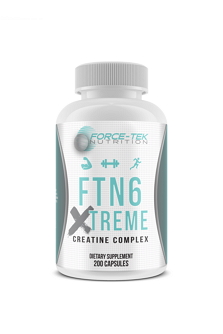 Description
An action packed, superior grade creatine, FT N6 Xtreme contains both Creatine Magna Power® and Creatine HCI (creatine hydrochloride).
Creatine Magna Power® A magnesium creatine chelate that provides both creatine and magnesium for ATP synthesis.*
To give you an even more effective creatine, Force-Tek added Creatine HCI to our formula. Creatine HCI is considered superior to creatine monohydrate in effecting your performance, endurance and doesn't have the stomach upset associated with creatine monohydrate.*
3000mg Creatine Complex!
PROMOTE LEAN MASS*
SUPERIOR BIO-AVAILABILITY*
PROMOTES HIGHER ATP SYNTHESIS*
PROMOTES INCREASE SIZE & STRENGTH*
HELPS BOOST ENDURANCE*
HELPS FUEL ENDURANCE*
Supplement Facts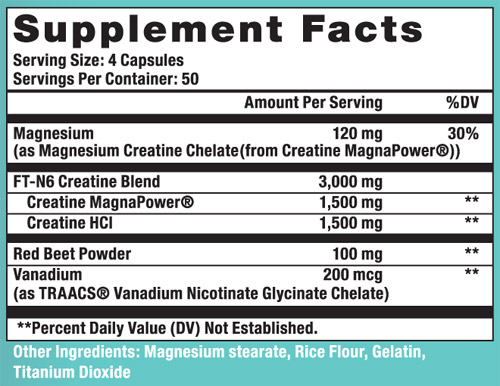 *These statements have not been evaluated by the Food and Drug Administration. This product is not intended to diagnose, treat, cure or prevent any disease.